KHS Reacts: Winter Musical
Controversy makes it's way around KHS in less than 80 days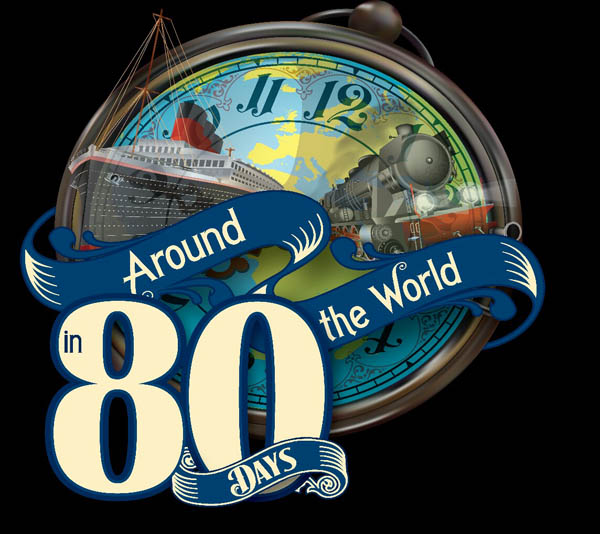 Hang on for a minute...we're trying to find some more stories you might like.
Recently, the Kennebunk High School Theater Department announced the title of the winter musical: Around the World in 80 Days. After much speculation that it was going to be The Sound of Music, which was a definite possibility, many students were shocked to see this title gracing the front of the Winter Musical page. Many students are familiar with the book Around the World in 80 Days, which makes some a little apprehensive about this choice. However, some people are also willing to give it a chance, since something could turn out different than expected.
Mr. Potvin isn't going to be directing the musical this year, but he is "excited about the possibilities," since the high school has never done this show before. "There's a lot of interesting elements to it," Potvin said. He says that students are "concerned that they don't know the show," but that they should "be open to new ideas and new shows. It may become your new favorite musical!" This is a great point, since students last year were unsure about A Funny Thing Happened on the Way to the Forum, but many (if not all) ended up enjoying it. Potvin went on to mention how when they did the musical Honk! in 2012, "it was probably not everyone's first idea for a show, but it turned out great! Kennebunk students are very motivated and driven, and there's a history of excellence in musicals, so I know that everyone will gather together and make this the best show and the best experience," Potvin said, sounding very confident.
While Mr. Potvin was very optimistic about the choice of musical this year, there have been others with mixed reactions. Kurt Stentiford, a junior, spoke with me about how he was feeling about it. "I feel like the ratio to male leads to female leads is super off, but we'll make it work," he said. This show has eleven male leads and only six female leads, a concern voiced by many who are interested in participating. "The big rumor around the school was that it was going to be [the] Sound of Music, and everyone was super hyped, so I think it was kind of a let down," Stentiford admitted. "Not a lot of people know the show…but we always put on good shows, so it'll be different, but it won't be a flop. I don't want it to be a flop. [We] put a lot of time and effort into these." Stentiford says, emphasizing that he thinks it'll be a great show, and that people will still come to see it. "I think it was an out-of-the-box choice for the show…y'know, it's gonna be a good show regardless." Stentiford says.
Senior Madison Harakles was both apprehensive and excited about the choice of musical. "Honestly, I was a little disappointed," Harakles admits. She had heard the rumor that it was going to be The Sound of Music as well, and she thought that that would have been a good show because "it only had a few male leads, and it's heavy on females, which is what our music department is right now." Harakles does bring up a good point. While we have many talented male singers at KHS, not all of them want to put the effort into something as time-consuming as a musical. Harakles read the novel Around the World in 80 Days and said it was "really boring," but she's hoping that "song and dance will spice it up a little." Song and dance can make the boring into something interesting, as we've seen with the hit Broadway musical Hamilton, which is about our first Secretary of the Treasury. Harakles says that "maybe it'll surprise us," and she wishes the director of the show good luck!
While some students may not be overwhelmed with joy about this choice, it's important to remember that just because the plot or the idea may not be your favorite, that doesn't mean that it couldn't turn out to be a great musical. If you're still on the fence about the choice of musical this year, it's important to remember that they are more than just their plot. The actors, musicians and tech crew are what make a show truly fun and unique. No matter how seemingly boring a musical's plot may be, the cast and crew deserve a chance to prove that the musical can be great.
For a show synopsis, cast list, audition materials and more, visit this link:
http://www.musicatkhs.com/musical.html