Raisin The Roof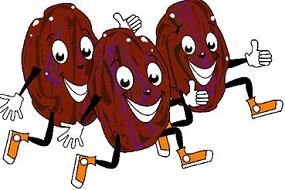 Steph Sullivan, Author
January 14, 2016
It's no secret that raisins are not everyone's favorite food, but here are some ideas on how to incorporate raisins into some yummy homemade treats. These ideas range from full meals to desserts and even to light snacks that are sure to impress your friends and family.
Trail Mix:

For a light, on the go snack, try throwing raisins in a bag with nuts and chocolate for the perfect combination of sweet and salty                                                                         
Granola Bars:

If you are a busy person, like myself, you might want to consider making some homemade granola bars to grab on-the-go. Try combining oats, rice, nuts of your choice, chocolate chips, and honey to create a chewy, delicious snack. 
Salads:

Add raisins to your salads for a splash of color and flavor!