DIY Valentine's Treats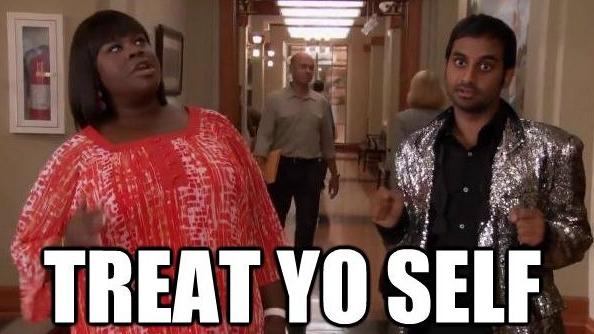 Hang on for a minute...we're trying to find some more stories you might like.
Valentine's Day is one of the hardest holidays to celebrate in high school (or maybe it's just me). With Valentine's Day comes the daunting task of finding the perfect gift for your "significant other". Maybe you two are dating, or just talking, or maybe you've never even spoken before and you want to make that special person your valentine. Either way, finding a gift is hard. Sticking to store-bought candy and cliche teddy bears might not seem like it's enough effort, yet buying an expensive gift is often too much for a high school relationship.
Luckily, DIY treats offer the perfect solution to your problems! DIY treats are inexpensive, yet thoughtful as you have to take the time to make them yourself. They're also great gifts despite the seriousness of your relationship, whether you're celebrating being with your lover for a month or your life-long friendship with your best friend. Here are some DIY treats for you to try out this Valentine's Day:
Chocolate Covered Pretzels
Chocolate covered pretzel rods are possibly one of the easiest DIY snacks to make, and they always come o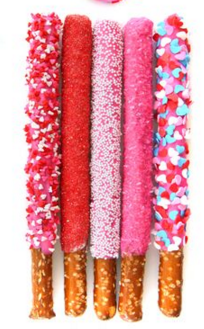 ut great. Just melt white chocolate chips with a little bit of red food coloring to get pink/red chocolate, and then dip in the pretzel rods in as much as you can and lay them all out on a sheet of wax paper for easy removal. Use various Valentine's Day sprinkles to spruce them up.
Heart-Shaped Rice Krispie Treats
Another simple treat, heart-shaped Rice Krispie treats are another great way to celebrate Valentine's Day! Here are the instructions:
Melt ½ tbsp butter with desired food dye color

Mix with mini marshmallows (1 cup) until the mix is completely melted.

Add in rice krispie cereal until the mixture is even enough to make bars.

Butter your hands and a heart-shaped cookie cutter as to prevent stickiness.

Form the Rice Krispie Treats into hearts and put all of the hearts onto parchment paper to cool.
Chocolate Covered Strawberry Kabobs
If you're not that skilled in baking, chocolate covered strawberry kabobs can be your perfect solution to making a DIY Valentine's treat! Just buy a pack of skewers from Hannaford and skew strawberries, mini brownies (which can even be store-bought if you are avoiding baking at all costs), and marshmallows. Drizzle some chocolate over the kabob and then you're done!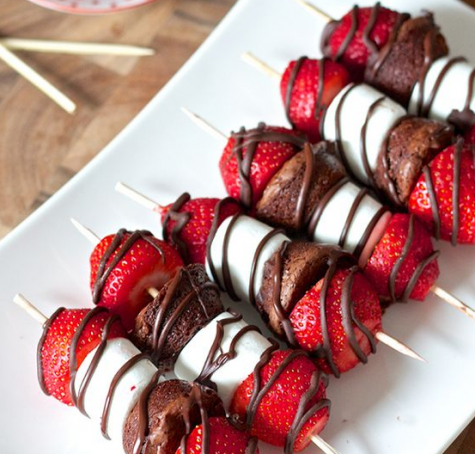 Pink Velvet Cupcakes
Heat the oven to 350 degrees and prepare your cupcake pan with decorative cupcake tins.

Fill a medium sized bowl with 1 ¼ cups of flour, ¾ tsp baking powder, ⅛ tsp baking soda, and ⅛ tsp salt. With the mixer running on low, slowly add a mixture of ½ cup of butter, ½ cup sugar, food coloring, two eggs, and vanilla extract. Continue mixing until the mixture is smooth and fully combined.

Fill each cupcake tin about halfway and put the full cupcake pan in the oven for 12-15 minutes. To test to make sure your cupcakes are ready, stick a toothpick into one of your cupcakes; if it comes out clean then you're ready to go.

Add any desired frosting that you feel would work best with your cake- I recommend cream cheese and sprinkles!
Valentine's Popcorn
This salty and sweet combination is perfect to celebrate for a laid-back Valentine's Date! Whether you've already discovered the beauty that is chocolate popcorn, or you have yet to try it, this is a great dish to make yourself this holiday. All you have to do is make your popcorn and toss it in a bowl with s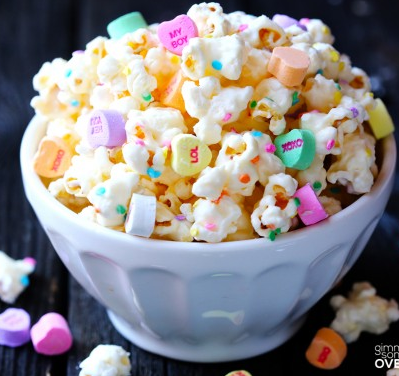 ome warm melted white chocolate. Once the chocolate is evenly distributed, spread it out evenly on wax paper, and add festive sprinkles to make the perfect Valentine's Day treat.