Spring into Fashion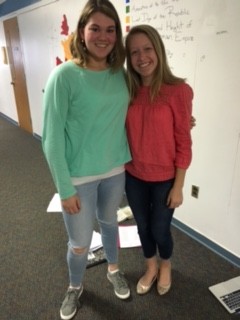 Ahhh, spring, a time for warming weather, sporadic rain showers, and confusing wardrobe choices. With the temperatures finally above freezing, but still far from tropical, it can be difficult to determine whether it is time to break out the flip flops or stick with the fuzzy boots. In order to avoid this clothing conundrum, here are some springy tips to keep you in fashion this season.
Tops: When it comes to springing up your look, color is key. Long sleeved shirts or blouses in bright, happy colors such as mint or coral are perfect for cool spring days. Open shoulder tops are also a huge trend this spring, and add a free spirited, boho vibe.
Dresses: Spring is the best season for dresses because it is finally warm enough to go without tights, but still cool enough to pair your spring dresses with cardigans and boots. The most popular patterns for this season are, quite appropriately, floral. Short, flowy frocks covered with bright, blooming flowers will always look perfectly springy when paired with a jean jacket or cardigan and flat fashion sneakers.
Jackets: When asked what his favorite part of spring fashion was, sophomore Max LeBlanc replied, "Oo trench coats!" Light colored, long jackets are a perfect way to warm up an outfit on a windy or rainy spring day. Colors such as seafoam, soft blue or pink, or a light-hued beige have very warm and sunny tones to heat up the coolest of days.
Shoes: When it comes to spring fashion, there are three essential styles of shoe for every wardrobe: rain boots, wedges, and fashion sneakers. Rain boots are a cute and fashionable way to beat the April showers. Bright colors and even fun patterns will lighten up any rainy day. Wedges look totally trendy with spring dresses or when paired with cuffed, boyfriend fit jeans. Flat sneakers such as Vans, Converse, or Keds give an adorably casual vibe, and look great both dressed up and down.