Summer Accessories Head to Toe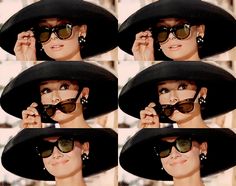 Though they may be small, the perfect accessories are crucial to any summer outfit. With all the options to choose from, it can be hard to tell which will be the best summer look for you, so if you're feeling lost in a sea of sunglasses and sandals, here are some helpful tips to heat up your wardrobe this season.
Hats: With the sun beating down on your head and face all day, the right hat can not only be totally trendy, but practical as well. If you're going for an active, casual look, you can never go wrong with the classic baseball cap with your hair either pulled back in a ponytail or straightened. Woven fedoras add a quirky twist to your usual summer look, especially when paired with a flowy, free-spirited top and strappy sandals or neutral toned flat sneakers. Floppy, wide-brimmed hats are a beach favorite and are perfectly practical for keeping the sun off your face all day. They are especially adorable when paired with dramatic sunglasses.
Sunglasses: The trick to finding the perfect pair of sunglasses is to know which style looks best on your face shape. As fashion savvy sophomore Kurt Stentiford noticed, "I love sunglasses but they have to be kinda big to fit my face." Oversized sunglasses look fabulous on circular or oval shaped faces. Oval shapes are the most flexible of face shapes and suits most styles from cat eye to aviator to wayfarers. Heart and square shapes look best in cat eye and round frames, but hearts can also rock wayfarers.  Use this style guide, and you will never fail at finding the perfect frames for your face.
Shoes:  When it comes to finding your summer sole-mate, you can never go wrong with the classic flat sneaker. Whether you decide to splurge on Vans or Keds or go for more affordable brands, they are the perfect way to brighten up any outfit. Bright colors and patterns are fabulous both in these flat sneakers or in wedges or heels. It is always important to coordinate with the rest of your outfit or go with neutral colors to let the shoes pop. Nude wedges or heels are a must have for the 2016 summer. Nude wedges are especially classy when paired with black and white skirts or dresses. Lace up flats are also a huge trend this season. They are perfect when paired with cuffed jeans or dressed up with a sundress.