J.K. Rowling's Fantastic New Movie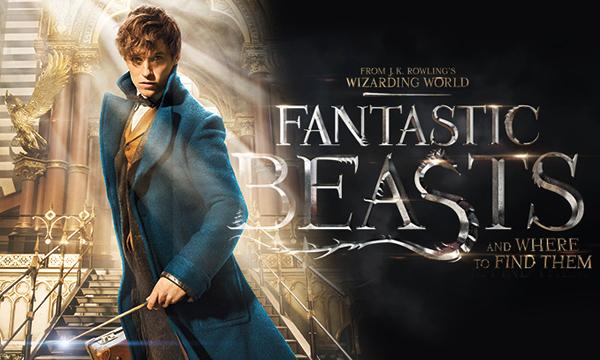 Fantastic Beasts and Where to Find Them is the charming and fantastical prequel to the beloved Harry Potter series that is not to be missed. Newt Scamander, played by Eddie Redmayne, is sure to sweep you off your feet with his awkward charm and love for his beasts. Rowling did a great job creating a story that is independent from the original series while still staying true to the original magical world.
In addition to Eddie Redmayne, well known actors such as Ezra Miller, Katherine Waterston, and Colin Farrell were turned wizard for this starfilled movie. Johnny Depp even made a surprise cameo as the dark wizard Gellert Grindelwald.
If you are looking for a a little romance, Fantastic Beasts is still an excellent choice. The attraction between Newt Scamander and determined ex-aura, Porpentina Goldstein, is overshadowed by the adorable and tragic love story of witch Queenie Goldstein and pastry baking muggle, Jacob Kowalski.
An enchanting story full of bravery, friendship, and creatures that are as mischievous as they are magical, Fantastic Beasts and Where to Find Them is sure to capture the heart and imagination of all Harry Potter fans.