Prelude Weekend #1: Recap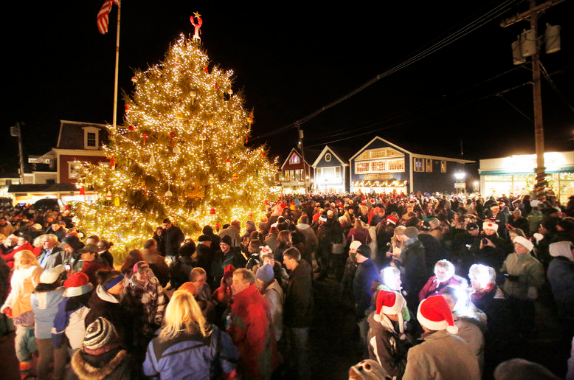 The first weekend of Prelude tends to be the most hectic, especially with thousands flooding into town to sing carols and see the lighting of the tree. Most students look forward to the first prelude weekend of the season, as it means Christmas is right around the corner, and the town is decorated with lights and wreaths adding to the festive time. However, athletes of the school often cannot attend the celebration due to their busy team schedules. Student Cole Hoffman said, "I had basketball practice that Friday so I couldn't go to the tree lighting, I was pretty sad, Prelude is always super fun!" Many athletes from both basketball, and hockey teams missed out on the first prelude weekend, luckily they have several more chances to attend, making the long lasting celebration draw in more than one large crowd.
However, as fun as the celebrations are, it becomes quite tedious to many citizens of the town having thousands come from out of state wearing matching light up sweaters and Santa hats, while crowding up the streets. Student Kellie Ryan, whose family owns a business in town (Ryan's Corner House) describes her prelude experience saying, "It's great how the pub gets a lot of business and does well the last few weekends of the season… but for Dock Square, the crowds can make it pretty difficult to navigate through…" But everyone who attended the celebration could agree that it was definitely worth facing the cold and crowds to get in the holiday spirit.