Your Guide to Changes in Washington D.C.
On November 8th, politics in the United States changed drastically when Donald Trump was elected as the 45th president. With a new commander-in-chief comes a new cabinet (aka the people who help the president carry out business in multiple areas), and all of these changes may be a little overwhelming. Following is a guide to the most noteworthy appointments.
Secretary of State: Rex Tillerson
Rex Tillerson was the former ExxonMobil CEO. As the secretary of state, Tillerson is in charge of foreign relations including treaties, alliances, and diplomacy. As a global business, Tillerson has work in several oil rich countries, most notably Russia.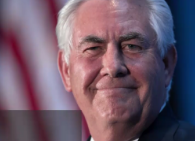 Defense Secretary: James M. Mattis
As Defense Secretary, former General Mattis would oversee all military action and advise the Department of Defense as second in command. Mattis supports ground troops in Iraq and harsh fight against the Islamic-state; however, he differs from Trump in many areas such as being tougher on Russia, supporting the Iran Nuclear Deal, and supporting NATO.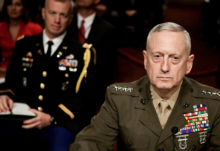 Treasury Secretary: Steven Mnuchin
As former Goldman Sachs (global banking firm) CEO, Mnuchin would be responsible for economic policies including borrowing and lending money, as well as taxes both home and abroad. He is expected to carry out President Trump's conservative tax policies, but he does not identify largely with an ideology. According to The New York Times, his friends say that his actions are more based on ambition than partisan opinions.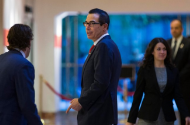 Homeland Security Secretary: John F. Kelly
As Interior Secretary, former General Kelly would be responsible for the construction of Trump's prospective wall along the southern border. Kelly differs from Trump on many issues, including combating drug trafficking through education and economic reform, as well as viewing Russia as a threat to our country's security. He is one of the most liked cabinet picks by both parties.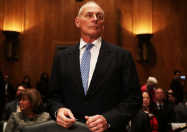 Secretary of Housing and Urban Development: Ben Carson
You might remember former brain surgeon Ben Carson from the republican primaries. As secretary, he would oversee affordable and fair housing, as well as mortgage payments. Carson had a humble beginning, often relying on government assistance for things like housing and food. Because of his success, he is likely to promote self-aid rather than reliance on government programs.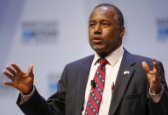 Health and Human Services Secretary: Tom Price
Price is a former orthopedic surgeon and Republican representative from Georgia. As health and human services secretary, Price would oversee the area of public health. He is one of the biggest opponents of the Obamacare in the House, and supports Trump's plan of repeal and replace. He also supports defunding Planned Parenthood and laxed regulation on tobacco use. As a former surgeon, he also opposes the movement that makes surgery less expensive and more accessible to the patient.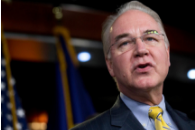 Education Secretary: Betsy Devos
Possibly one of the most controversial appointments, Devos is the former chairwoman for the Michigan Republican Party. As Secretary of Education, Devos advises the president on policy involving education. She is known for her support in school choice (charter schools) and voucher system (where public school money is spent to send students to private and charter schools).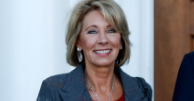 Attorney General: Jeff Sessions
As the attorney general, Sessions is the head of the US Justice Department and the United States' lawyer. The former Alabama Senator would be responsible for carrying out Trump's new plan of "law and order" and possible changes to civil rights laws. As a politician, he is against immigration of any kind, is known for being tough on criminal reform, is a climate change skeptic, and is known for often making racists remarks in the past.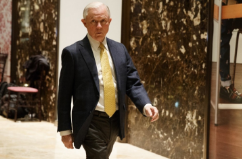 https://www.nytimes.com/interactive/2016/us/politics/donald-trump-administration.html?_r=0
http://abcnews.go.com/Politics/rex-tillerson-trumps-pick-secretary-state/story?id=44112481
https://www.nytimes.com/2016/11/30/business/steven-mnuchin-expected-treasury-pick-is-an-outsider-to-public-policy.html
https://www.nytimes.com/2016/12/02/us/politics/james-mattis-donald-trump.html
https://www.nytimes.com/2016/11/30/business/steven-mnuchin-expected-treasury-pick-is-an-outsider-to-public-policy.html
https://www.washingtonpost.com/news/the-fix/wp/2016/11/18/10-things-to-know-about-sen-jeff-sessions-donald-trumps-pick-for-attorney-general/?utm_term=.6c3ae8e733e1
https://www.nytimes.com/2017/01/09/us/politics/john-kelly-homeland-security-trump.html
https://www.nytimes.com/2017/01/11/us/politics/ben-carson-hud-cabinet.html