Doris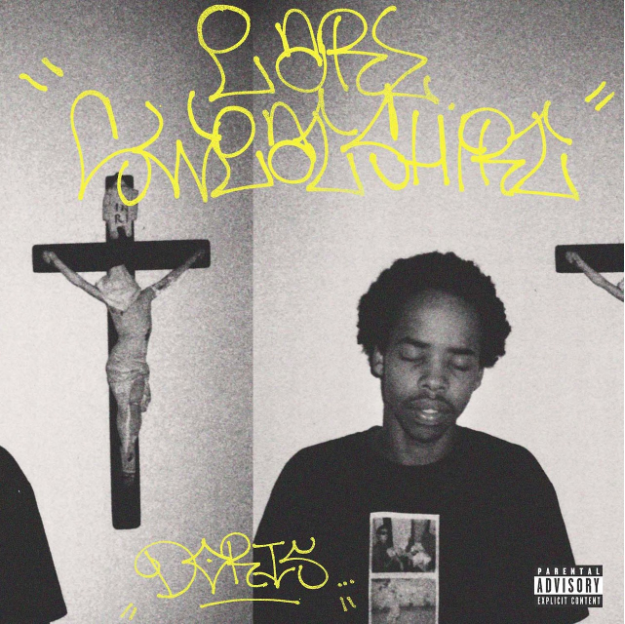 Here's an album that I think really does the job lyrically. Thebe Neruda Kgositsile, also known more formally as Earl Sweatshirt, is most commonly associated with the west coast rap group Odd Future or OFWGKTA (Odd Future Wolf Gang Kill Them All). He appeared on "Oldie" off of The OF Tape Vol.2, a fairly popular song. You may have also heard him on Danny Brown's "Really Doe," or Tyler the Creator's "Rusty" from Wolf. This is his first studio album after the debut of his mixtape Earl in 2010. This album is gritty and lyrically infused. He's a versatile young man who explores himself, his relationships, and the absence of his father. "Chum" is a noticeable single that stands out for it's lyricism and the message that it conveys. The song itself has an eerie nature to it as there is this omnipresent static in the background that makes the song more effective in its delivery. I think the first lyrics to kick the song off are strong:
"It's probably been twelve years since my father left, left me fatherless
And I just used to say I hate him in dishonest jest
When honestly I miss this n**** like when I was six
And every time I got the chance to say it I would swallow it"
I think we've all had those moments. Your throat tenses and your mouth becomes a desert for the things left unsaid. I think this is one of the reasons that I was drawn to this album.
He also characterizes his relationship with his mother as being strained because of this life that he is now living. I think the second track off the album, "Burgundy," captures the difficulty that he has with putting together the album. On this track he says, "And when them expectations raising because Daddy was a poet, right?" This personifies the bond he shared with his father because he thinks people expect too much of him given that his father wasn't even there for him. Along with this song comes an album with an impressive list of features from the likes of RZA of Wu-Tang, Mac Miller, Vince Staples, and Frank Ocean. The album has this underground sound to it that makes the rhymes all the better. I, like many other people, love the song "Whoa" featuring Tyler the Creator. Tyler's hook will have you screaming out the window of your beater car singing G-O-L-F-W-A-N-G. Other songs like "Night" and "Sunday" are instrumentally powerful yet mellow. The context for this album is important because he was sent to Samoa to Coral Reef Academy for at-risk kids by his mother. The hiatus and the limited privileges made him what he is as an artist.
As I reflect back on this album, I found that it was important to note that Earl's father, Keorapetse William Kgositsile, died in early January. He was a South African poet and an influential individual in the community. He was always somewhere else rather than at home and never really provided the love and care that any developing child needs. You wonder if Earl ever came to terms with this relationship. This album is a byproduct of a neglectful father. Overall, I'd welcome anyone who enjoys a refreshing album that does well lyrically.
Also, last note, the brash horns at the beginning of Burgundy serve as a great alarm sound for any of you out there who don't get out of bed immediately. I sure am one of those.