A New Kind of Positivity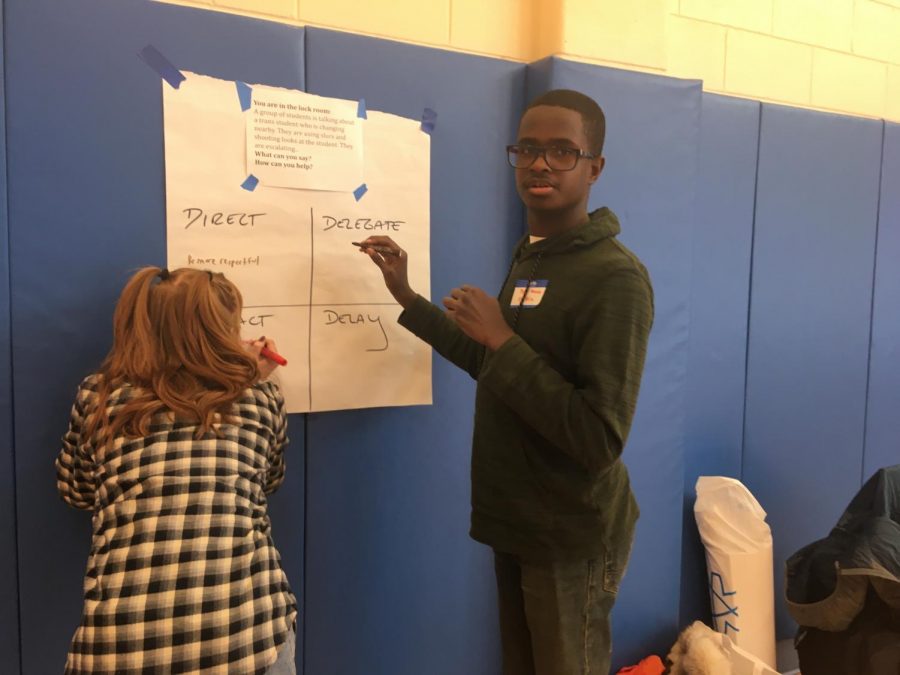 PACMaine stands for Prevention,  Action, Change, in Maine. Their team came to our school and gave an Active Bystander Intervention Training, one of their many workshops. All of these workshops focus on building skills to fight violence. According to the PACMaine website, their goal is to teach people how "to counter harassment, assault and abuse through safety strategies, verbal and physical skills, increased confidence and awareness." Some workshops are more focused on helping participants feel safe in their own environments, including expressing their own needs and limits, while some are focused on participants helping others feel safe. All of the workshops teach or remind everyone that they are important, and help  clarify what each person's boundaries are. Their goal is to spread the most information and knowledge they can about defending oneself against violence and preventing any bad situations from happening in the first place. Their mission is to empower participants, and the more people they can reach, the closer we are to a kinder world. 
In this workshop, which consisted of approximately 38 student participants in the morning and afternoon sessions combined, students were taught how to be an Active Bystander. We all started by getting to know each other, trying to break the ice. The two facilitators, Bianca and Dan, used get-to-know-you games to engage us immediately in learning, to see what our boundaries are, and to recognize what our comfort levels are by acknowledging our gut feelings. We talked about what made us feel safe in our school, then confronted the idea that we don't always feel safe. Following this, we did an activity called the Call and Response activity that seemed silly at first, but most students ended up liking it. We would repeat after Bianca, saying words of empowerment out loud. One student participant, Kenna, stated that "[she] really liked the speak and repeat activity because it was not something ever really emphasized in school." Hearing these positive words really can impact a person differently, and saying them out loud can help someone understand them in a new way. Then, we transitioned to talking about what someone can do as a bystander to prevent situations that make you or other people uncomfortable. 
After learning these new techniques, we put them into action, practicing scenarios with a partner. Another participant, Adelin, noted, "I liked how they got us up and we applied the strategies. It forced us to think about the material." Turning those ideas into actions helped to connect the possibility of these situations to the reality of what students can do. For the end of the workshop, many students understood what big changes they could make with these small actions.  It led to discussion on how to make our school a more comfortable environment. One student discussed how "it gave [them] a whole new view on how to solve these problems". The students learned new tactics of how to intervene with difficult situations. According to a student, this was a "great half day workshop," well worth their time.