College Applications Are Stressful… They Don't Have To Be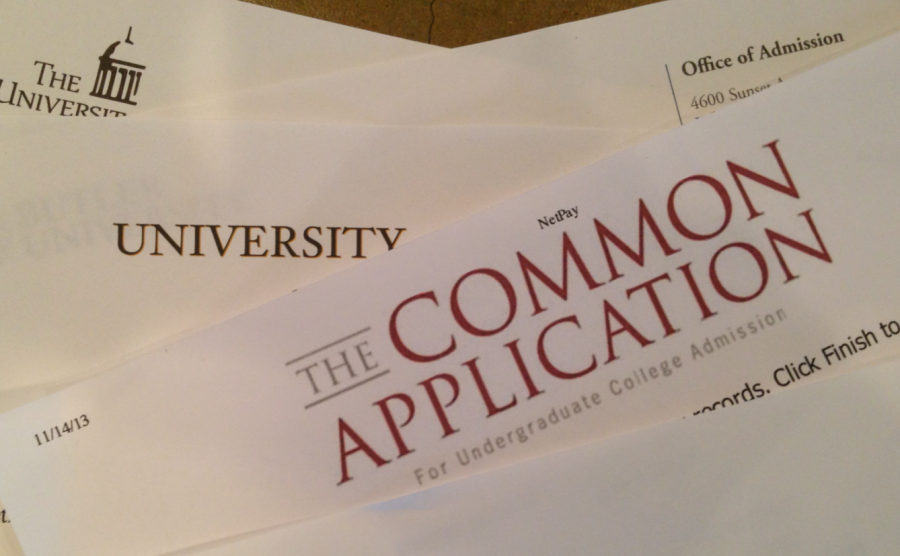 College applications are a harbinger of stress.
If you're like me and feel the dread and anxiety heighten as those deadlines creep closer, I have some tips. For those whose post-secondary plans entail pursuing a further education at a college or university, here are some last-minute suggestions before you hit submit on those applications.
How do I stand out in my Common Application Essay?
A 650 word count calls for a somewhat concise piece of writing-a lofty task when trying to persuade admissions officers why they should admit you to [X] College or [X] University. To stand out amongst hundreds of applicants, try not to write about what you assume the college wants to read. This is a mistake many students make. In attempts to appeal to the college, highlighting the academic aspects that are already shared through the Common App blend in with the other applications, making for a potentially boring read that might get skimmed.
Instead, focus on the parts of yourself that would only be found through a conversation. Perhaps you experienced an event that led to a personal breakthrough, maybe you want to talk about a love for a person/thing/activity/other that shaped your worldview, or a defeat that provided opportunities for growth, the possibilities are endless. Make sure you "show and tell" your story; show what happened from an "out-of-body" perspective (as though you are watching yourself from above and describing the situation from a purely objective standpoint) and then tell how it changed you for the better.
Even the way you structure the "essay" could make it more unique to how your creative brain functions! Don't let the label confine you to a certain format, if you feel that a poetic free-verse style fits your personality, don't hesitate to create your own standard norm.
The dreaded "why this college?" essay…
This essay often throws students for a loop, but I have some tricks to tackling it. Firstly, be as specific as possible. Even if the essay is for a backup school or a college you aren't sure you would want to attend even if you were granted acceptance, make it appear as though each school is your first choice. For example, instead of stating that [X] University has an incredible [Y] program, use the specific name of the school you are applying to (ex: College of Agriculture and Life Sciences instead of University of Vermont or UVM, and College of Engineering rather than the University of Maine Orono or UMO). Of course, this tip is usually useful to those who know what field they would like to pursue. In the case where you are unsure of what major you'd like to apply for (which is completely normal, there's no rush), try browsing the website and contacting the admissions office for information that you would be interested in should you attend. This could include study abroad opportunities, certain clubs or athletic teams, diversity statistics, really whatever you find yourself the most intrigued by. Consider excluding aspects that could be found at any other college. Instead of writing about the diverse city location of [X] College, mention a specific club or program that highlights diversity within the institution (think about the number of colleges in a city location that also have diversity-there are a lot).
What's the difference between Early Decision and Early Action?
The biggest differences between the two options of application are that Early Decision (ED) is binding and Early Action (EA) is non-binding. This being the case, you are able to apply by the EA deadline to all of your schools if you wish, while only one by ED. According to the College Board, EA applicants do not have to commit once they have been accepted while ED applicants must agree and withdraw all other applications upon acceptance.
Should I apply Early Decision?
Applying by the binding Early Decision deadline to a top school is an important decision to examine when you're ready to hit submit. It's certainly a choice you should discuss with your parent(s) or guardian(s) especially due to the financial barrier that many prospective collegiate students face (see The Price Of College), but if you are certain you and your family have the funds and can afford for you to attend your top-choice school, it's definitely a worthwhile investment considering that it increases chances of acceptance significantly. Something to keep in mind is that you cannot break your decision to attend the college once you are accepted. No, should you receive acceptance, the college cannot technically force you to attend if you truly do not have the funds to pay tuition. However, it is not only unethical for you to back out of the binding agreement you made by making the Early Decision deadline, but completely unfair to the students who were rejected. Do not make the decision to apply by the binding deadline if you are not 110% positive about attending. Additionally, if you apply through the Common Application to the rest of your colleges, they will be informed of your decision thus leading to the rescinding of acceptances. Although you will be notified of your application status by mid-December and spared the stress of waiting too long, it does add lots of pressure onto the decision as well as potentially reduced financial aid.
Should I complete the optional supplemental essays?
Yes! Each college admissions officer will take all aspects of your application into account when deciding on your acceptance. Supplemental essays (as tedious as they may feel) will greatly strengthen your profile as a student and actual living, breathing, human being rather than a digital chart on a screen. Remember, whether or not you feel that writing is a strong suit, any information that provides insight into you as a learner will boost your chances of acceptance, especially if you're opting out of sending SAT scores.

College interviews and visits
Just like completing supplemental essays, attending college visits to your school and registering for college interviews are fantastic ways to widen your profile as a prospective student. Not only does it gauge your interest in the school, but it also shows your admissions counselor that you are motivated and driven to be a successful student at their school. Be prepared to ask and answer questions they may have. Similar to the "why this college?" essay, you will want to be as specific as possible. Don't ask about information you could easily find online, but more specific questions about the application process such as what stands out the most in an application, or how active [X club of interest] is in the community of the school.
Remember you are not alone!
College application season is a time that unifies the senior class. Remember that most of us are experiencing the same stress and face the same important decisions, so do not feel alone during this time! Reach out to your close friends and family for support, contact your teachers for assistance in editing your essays, stay strong, and remember to self-care. Take some deep breaths, exercise, read a book, hang out with friends, and try your best not to stress too much-wherever you end up is where you are meant to be.