Gulf of Maine Poster Exhibit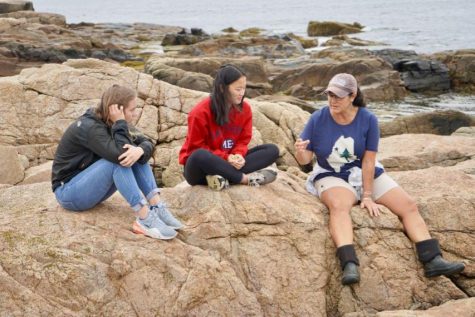 Join the Gulf of Maine Field Studies Class at our Poster Exhibit and for a Community Conversation on Wednesday, April 13th from 4-6:30 at Kennebunk High School! We are excited to share the issues we've been investigating in our community and local resources and solutions available to help protect our coastline.
Following the Poster Exhibit in the lobby,  we'll be holding a Community Conversation in the cafe from 5:30-6:30. We'll guide you through a reflection and discussion about changes we're seeing in our community and actions we can take to ensure a brighter, more resilient, future.
Please support this amazing group of seniors and their accomplishments as their time at KHS comes to a close.  See how their hard work will affect future KHS students and the community.
Check out our brand-new Gulf of Maine Field Studies website to see more of what we've accomplished!: https://www.slowtheriseme.com/