Retirement Spotlight: Mr. Gaylord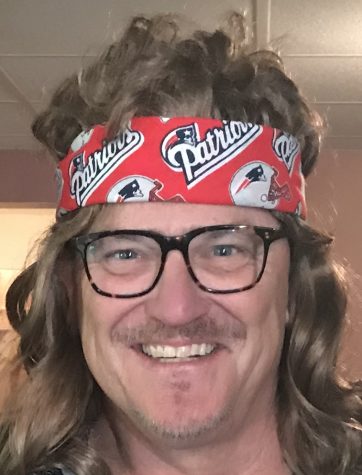 Our next teacher retirement spotlight is on Mr. Gaylord.
Mr. Gaylord is finishing a 30-year teaching and coaching career at Kennebunk High School. He has worked at KHS since 1992, beginning as a student teacher, and began coaching the boy's tennis team and later the girl's team as well. He has even coached Ms. Mooney and Ms. Frasier while they were at KHS!
For his entire time at KHS, Mr. Gaylord has been a history teacher. His favorite part about teaching history is when students ask lots of questions and when students start discussions about events that happened. He likes to make current-day connections to make it more interesting for students. His favorite memory from a school day was the first IB History of America test in 2010. He says, "We had never done IB before and had nobody on a day-to-day basis to ask advice so I had no idea if I had helped my students prepare adequately for the last 2 years! They came out of the tests so relieved and thanked me, and we scored really well."
As well as being a history teacher for 30 years, Mr. Gaylord has also been the KHS tennis coach. He says that his favorite memory from ever coaching tennis was last year when they were undefeated state champions. Outside of KHS tennis, he has played or coached on nine National Champion adult tennis teams. He loves coaching tennis because "It means trying to pass on a passion for a lifelong sport to young people who have chosen to be there. You can play tennis for a long time. I have given lessons to people in their 80s."
Every staff member and student at KHS will miss Mr. Gaylord. He has put 30 years of service into helping students grow and learn and also become great athletes. He would like to express his gratitude to the entire Social Studies department. "They are a very caring, special group. I was diagnosed with cancer 2 1/2 years ago and they have supported me and helped through the entire saga." He continued, "I cannot say enough about the entire staff of KHS (teachers, administrators, ed techs, guidance, librarians, Terry and her crew…the list goes on!) What a caring and dedicated group." 
We all wish Mr. Gaylord a happy retirement and thank him for being a great member of our KHS community for these last 30 years. Go Boilermakers!