Teacher Retirement Spotlight: Mrs. Hall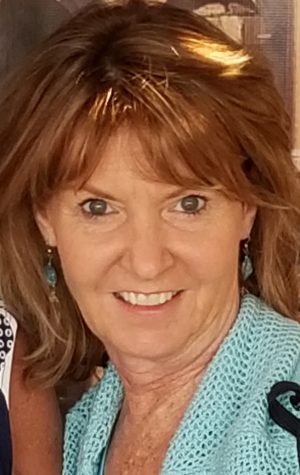 Many beloved faculty and staff are retiring this year. We will be spotlighting each of them over the next few weeks starting with Mrs. Hall.
Mrs. Hall is one of the guidance counselors here at our school. She has worked at KHS for the past 16 years and prior to that worked at Wiscasset High School for 11 years as a counselor. Before that, she worked in the human resources field right after college for ten years. 
Mrs. Hall has enjoyed her job at KHS, especially helping people, which she finds rewarding. She also likes connecting with all her students and guiding them to grow into responsible young adults. She will miss having meaningful connections every day, and she will also miss her very kind colleagues. When asked what she liked most about her job, Mrs. Hall said, "No day was ever the same." One funny memory that she has from her time here is seeing Mr. Dupuis in his outhouse costume from the KHS Halloween parade.  
While Mrs. Hall will miss the students and staff here at KHS, she has a lot to look forward to, such as meeting and spending time with her first grandchild, Helen "Lily" Hall. She also looks forward to getting together with friends at any time and going to exercise class during the day. She also wants to learn to play pickleball.  She plans on spending more time at her home in Venice, Florida, finding meaningful ways to volunteer in the community, exploring new hobbies, and learning new things!! But she believes the best part of retiring is getting rid of her 5:45 am alarm!
Mrs. Hall, we will all miss you very much, and we wish the best of luck to you on your new adventures.