Formula 1 Watch: A Comprehensive Guide to Formula 1's Unofficial Feeder Series, Formula 2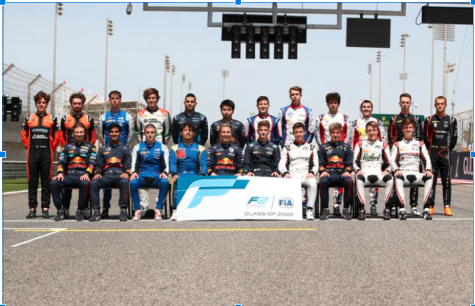 With Brazilian racing driver Filipe Drugovich becoming Formula 2's newest champion, many Formula 1 fans have started to pay more and more attention to Formula 1's unofficial feeder series, Formula 2. In a sport where cash is king, FIA Formula 2 Championship is a single-seater racing series started in 2017 (it was rebranded from GP2), which aims to make racing more affordable. Key word, aims, as many reports claim that drivers pay around $2 million for a seat. But in a world of Russian oligarchs, Middle Eastern oil tycoons, and multi-millionaires and billionaires, those with a stake in Formula 2, this is pocket change. Drivers such as Ferrari's Charles Lecler, Mercedes's George Russel, Haas's Mick Shumacher, and Daniel Riccardo's controversial new replacement at Mclaren, Oscar Piastri, have all graced the Formula 2 grid. 
Unlike Formula 1, Formula 2 is a spec series, meaning teams don't build their own cars ( teams do source their engines from different suppliers). While in concept, this should lead to an even playing field, certain teams seem to dominate every year for a number of reasons. Sticking to the theme, the teams with the most money can afford to employ the best engineers, strategists, and mechanics as well as replace parts when needed; while smaller teams sometimes find themselves running the same parts for many races. In regards to specs, the biggest difference between success and failure lies in car setup. Although they all have the same chassis, teams can choose to set up certain parts of their car in certain ways to maximize results at each track. 
With the series continuing to grow, here is a comprehensive breakdown of Formula 2: 
Weekend format:
Like Formula 1, F2 starts on Friday with one free practice session. This lasts 45 minutes and it is followed by one qualifying session of 30 minutes. On Saturday, a sprint race is held. The race is either 120 kilometers (roughly 74 miles) or 45 minutes, whichever one comes first. Sunday morning, F2's feature race is held where they race for 170 kilometers (roughly 105 miles) or for 60 minutes (You know the drill, whichever one comes first). It is important to note, during the feature race there is a mandatory pitstop.
Starting grids:
One of the most drastic differences between F1 and F2 are the starting grids. While in F1 there is one qualifying session held on Saturday which determines the starting grid on Sunday, in F2 it is much different. Quali is held on Friday and the results determine the starting order for Sunday's feature race, but this is where it becomes a little weird. For the sprint race on Saturday, the grid is determined by taking the top 10 finishers from the Quali session and reversing the grid. 
Point attribution:
There are more opportunities to be awarded points in Formula 2 than there are in Formula 1. Starting on Friday: Two points are awarded to the qualifying session's pole sitter. For the Sprint Race, the top eight drivers win points, with the winner getting 10 points, 2nd place winning 8, 3rd place winning 6, and then the other 5 winning 5,4,3,2, and 1 points, respectively. Points can be won once again during the feature race with the top 10 drivers scoring 25, 18, 15, 12, 10, 8, 6, 4, 3, and 1 points, corresponding with their place. In addition, a point will be awarded to the driver with the fastest lap time (given, they finish in the top 10). 
Rounds/Races:
As the series has gained more popularity the number of races have grown with the 2022 season, having 14 rounds and 28 races. During the 2022 calendar F2 went to Sakhir, Jeddah, Imola, Barcelona, Monte Carlo, Baku, Silverstone, Spielberg, Le Castellet, Budapest, Spa-Francorchamps, Zandvoort, and Monza (Round 14 will be held November 17-19 at Yas Island, but mathematically, Filipe Drugovich has already won the Drivers Championship).
Teams:
There are 11 teams who race in Formula 2, these being MP Motorsport, Art Grand Prix, Carlin, Prema Racing, Hitech Grand Prix, Virtuosi Racing, Dams, Charouz Racing System, Trident, Campos Racing, and Van Amersfoort Racing. Although Filipe Drugovich has been named the 2022 Drivers Champion, the Teams' Championship (F2's version of the Constructors Championship) is yet to be won. Each team races two drivers with this season's lineup being the following:
Prema Racing: Dennis Hauger and Jehan Daruvala
Virtuosi Racing: Jack Doohan and Marino Sato
Carlin: Liam Lawson and Logan Sargeant
Hitech Grand Prix: Marcus Armstrong and Juri Vips
Art Grand Prix: Théo Pourchaine and Frederik Vesti
MP Motorsport: Felipe Drogovich and Clement Novalek
Campos Racing: Olli Caldwell and Ralph Boschung 
Dams: Luca Ghiotto and Ayumu Iwasa
Trident: Richard Verschoor and Calan Williams
Charouz Racing System: Enzo Fittipaldi and Tatiana Calderon
Van Amersfoort Racing: David Beckmann and Amaury Cordeel