Teacher of the Week: Mme. Lataille
Welcome back to Teacher of the Week! Each week, we'll be highlighting a teacher or staff member here at KHS. This week's Teacher of the Week is Mme. Lataille! Mme. Lataille has worked in the World Language Department for 4 years now.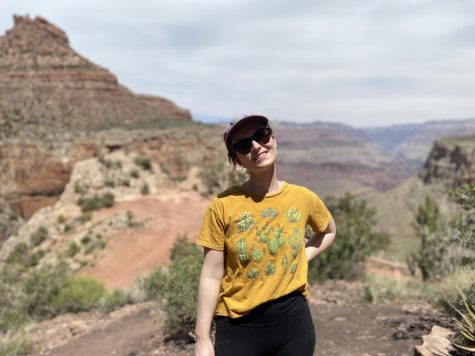 Who would you like to invite to dinner – dead or alive? 
I'd love to have dinner with Berthe Morisot and Henri Matisse, a couple of my favorite French artists. I would also have to invite Stephen King. I just finished his Dark Tower series this year and would love to talk to him about it!
No names – describe your worst teaching experience.
Where I last worked I had an office space where I would work when another teacher used my classroom. While I was working, I overheard the classroom chanting a swear word at one of the students. What's worse, the teacher did nothing! I was horrified. I hate seeing students mistreat each other.
What's the hardest thing about teaching?
I don't know if it's the hardest thing, but waking up early is certainly a challenge. I'm definitely not a morning person and always wish I could have just a little extra time to sleep in.
What's your teacher bliss?
I love seeing students succeed! Whether that's in my classroom, in other classes, or in the community, seeing students achieve their goals is something that I love.
Your Advice to Students:
Work towards your goals a little bit every day! If you work consistently towards anything, you'll be surprised by what you can accomplish.